No. 2
Paul Millsap – 11.88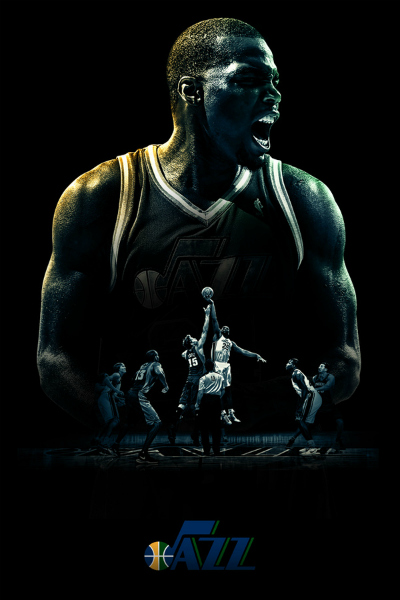 Paul Millsap has risen to the No. 2 spot with a strong, 11.88 rating.
The Work Horse.
Paul Millsap.
Taken 47th overall by the Utah Jazz in the 2006 NBA Draft, Paul Millsap has been the epitome of hard work.
According to multiple sources, Millsap was under serious consideration for the NBA's Rookie of the Year award in 2006. Although that decoration would ultimately go to Brandon Roy, Millsap made a strong run at winning the ROY achievement.
The most memorable moment of Paul's career, so far in my opinion, came in early December of 2010 when he personally dethroned the Miami Heat's all-star trio with a 46-point performance. That game inspired hope in the Utah Jazz's fanbase for another great season.
But, sadly, that great season never came.
Despite Paul's miraculous season, there have been countless unsuttle rumors concerning his trade market value. Fans and analysts alike have pointed out the logjam that taunts the Jazz's roster. I honestly expect that either Millsap or center Al Jefferson will be traded before the beginning of the 2011-12.
If not, Tyrone Corbin will have to compose an offense that will thrive off of the plethora of big men in Utah's roster.
As always, stay tuned to Purple and Blues for the revealing of more player rankings, the latest on the NBA, and all things Utah Jazz!
Follow me on Twitter, @BrooxAnderson!
______________________________________________________________________________
Broox Anderson

Lead Editor/Writer
Purple and Blues | A Utah Jazz Site
Twitter: @BrooxAnderson
Facebook: Purple and Blues
Email: [email protected]
Tags: And Angeles Basketball Blue Blues Bri Deal End Ended Ending Income Jazz L.a. Lakers La LA Lakers Lakers Lockout Los Los Angeles Los Angeles Lakers NBA Over Purple Purple And Blue Purple And Blues Related Utah Utah Jazz